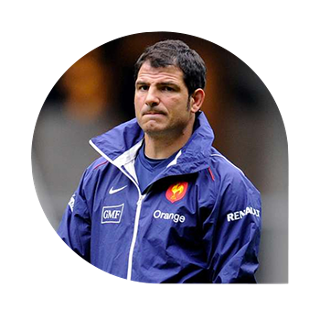 MARC LIÈVREMONT, FORMER COACH OF THE FRENCH RUGBY TEAM
Former rugby player for both XV and Sevens. French champion in 1998 with the Stade Français, Marc Lièvremont won 25 caps for the French team between 1995 and 1999, with whom he won the Grand Slam in 1998 and became World Vice-Champion in 1999. As a high-level coach, he succeeded in bringing US Dax into the Top 14 in 2007. The same year, he accepted the position of coach of the French national team to win the Grand Slam in 2010 and be runner-up in the World Cup in 2011.
Active and entrepreneurial at heart, Marc runs several businesses with his brother Thomas. At the request of companies, he regularly intervenes as a speaker or organizer of Team Building, to share his experience and expertise in group and people management.

NICOLAS BOUZOU, ECONOMIST
Economist, essayist and television columnist, an expert known for the clarity of his arguments and for his ability to popularize the most complex subjects, Nicolas Bouzou sheds light on contemporary economic and sociological issues and goes against received ideas.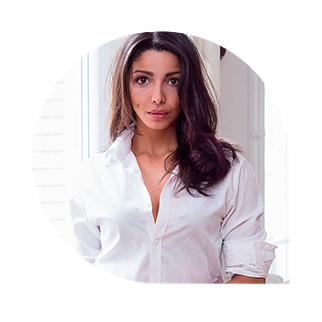 INÈS LEONARDUZZI, FOUNDING PRESIDENT OF DIGITAL FOR THE PANET
Founder of the NGO Digital For The Planet and Preserve, the masterclass platform dedicated to good living, Inès Leonarduzzi is one of the leading voices in the tech industry, striving for a more responsible future.
Her first book, "Fixing the Future", is the result of four years of action around the world. By highlighting the pollution caused by digital technology, Inès Leonarduzzi challenges our civic sensitivity and invites us to think about the innovation we want for tomorrow.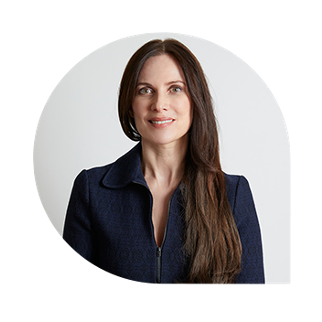 SABINE CALLEGARI, PSYCHOANALYST AND AUTHOR
Graduate of the Lyon School of Management - Class of 1989. Psychoanalyst, DEA in Psychoanalysis at Paris VIII. Sabine Callegari has been advising company directors since 1998.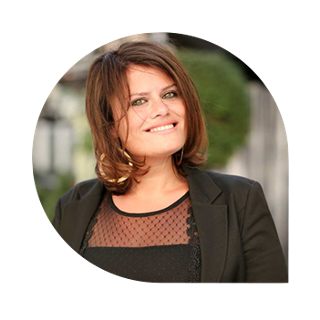 CATHERINE TESTA, AUTHOR AND INFLUENCER
Author of the best-sellers "Dare to be optimistic" and "Dare to be yourself... even at work", she is also the co-founder of the website loptimisme.com, the first French website to highlight positive initiatives. She was one of the first to focus on well-being at work, and to suggest that companies commit to this subject by creating the loptimismepro club, which today brings together 250 companies.
EVA SADOUN, CO-FOUNDER & PRESIDENT OF LITA.CO AND RIFT, AND CO-PRESIDENT OF MOUVEMENT IMPACT FRANCE
Multi-entrepreneur, Eva Sadoun is just 30 years old and is an advocate for responsible finance. At the head of Lita.co, a platform for sustainable investments with positive impact, and Rift, an application that allows you to follow the concrete impact of your savings, she never stops defending an economy that serves humans and society. She is also Co-President of the Impact France Movement, which federates social entrepreneurship actors in France.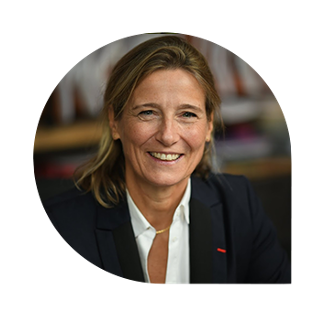 BLANDINE MULLIEZ, PRESIDENT OF THE FONDATION ENTREPRENDRE
After ten years in the medical world, Blandine Mulliez joined Réseau Entreprendre Nord in 2002 as a director and head of the Entreprendre Autrement programme. A new step in her commitment to the entrepreneurial cause was the creation in 2008 of the Fondation Entreprendre (recognized as a public utility and a host foundation) of which she became president in 2009. She represents the Foundation at the Centre Français des Fonds et Fondations, of which she is a director, member of the board and leader of the strategic project. Her dual commitment to entrepreneurship and philanthropy is based on a strong belief in the need to support people in their entrepreneurial endeavours in order to encourage them to develop their entrepreneurial potential. Convinced that the company must be at the service of the men and women who make it up, Blandine Mulliez is particularly interested in its ability to promote both know-how and self-management.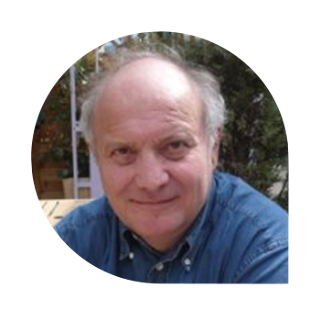 MARC SAINT OLIVE, CO-FOUNDER OF RÉSEAU ENTREPRENDRE
Marc Saint Olive, co-founder of Nord Entreprendre in 1986 with André Mulliez, has been national coordinator of Réseau Entreprendre since 1997. He has always fought against social exclusion and is very involved in supporting the long-term unemployed. In particular, he has been an activist for many associations including Solidarités Nouvelles face au chômage. A graduate of ESC Lille, Marc Saint Olive was successively regional director for Picardy at Natexis (formerly Crédit National) and project manager at the Ministry of Finance's Directorate for External Economic Relations (DREE).
BRUNO TESSON, FORMER DIRECTOR GENERAL OF RÉSEAU ENTREPRENDRE AND PRESIDENT AND FOUNDER OF THE CAMPUS DES DIRIGEANTS
A former veterinarian, Bruno Tesson was very quickly attracted to the business world. He oriented his career in the food industry until he became the general manager of a company within the Grimaud Group. In 2015, he co-founded the Campus des Dirigeants with the support and collaboration of about twenty leaders, with the aim of training leaders, enlightening and strengthening them to develop successful, human and beneficial companies. He was for 3 years Director of development projects for an NGO in Cameroon. He then worked for 12 years with Réseau Entreprendre, including 10 years as General Manager. From 1994 to 2020, Bruno was also Chairman of the Supervisory Board of Groupe Tesson. From 2016 to 2020, he was the founding President of the association 60 000 rebonds Hauts-de-France.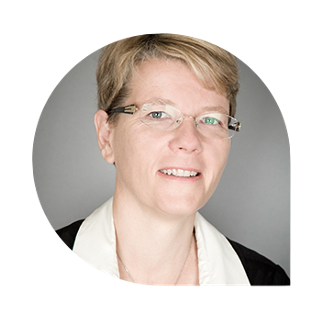 MARIE ADELINE-PEIX, EXECUTIVE DIRECTOR, REGIONAL PARTNERSHIPS AND TERRITORIAL ACTION DIVISION, BPIFRANCE
Marie Adeline-Peix is a graduate of the Institut d'Etudes Politiques de Paris and the University of London. A French-Canadian, she spent ten years in Ottawa. She began her career in the legal affairs department of the Ministry of the Economy and Finance.
In 2002, she moved to the Regional Council of Brittany, where she was responsible for territorial administration. Within the framework of these responsibilities, she held management and general management positions within the Region of Brittany where she was notably deputy director general in charge of the economy, higher education, research and innovation and deputy director general in charge of digital technology.
In 2011, Marie Adeline-Peix was appointed Deputy Director of the Digital Development of Territories Department of Caisse des Dépôts. She is a member of the Management Board of CDC Numérique. Marie Adeline-Peix was appointed Executive Director of Regional Partnerships and Territorial Action at Bpifrance in 2013.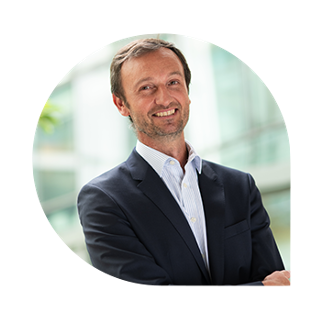 HENRI BAÏSSAS, DEPUTY MANAGING DIRECTOR OF THE FRANCE NETWORK
Henri Baïssas has been Deputy Managing Director of Business France since September 2018, in charge of the France Network Department; in this capacity, he is responsible for building a unified network of international advisors in conjunction with the Regions and with Bpifrance and the CCIs: Team France Export. A graduate of ISG and an MBA from ESSEC, the international dimension has always been present in his career choices.
He started his career at Disneyland Paris, the theme park in eastern Paris, where he joined the Partnerships and Promotions department. He developed partnerships with the media and a promotional road show throughout Europe. He then joined Wanadoo-France Telecom Interactive in 1999 as Head of Promotions and worked on the rebranding of Freeserve, the UK's leading internet provider.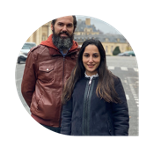 RYM BELKORA, CO-FOUNDER OF THE GROUP ZEPHYR
Rym BELKORA is Co-Founder of GROUPE ZEPHYR. She graduated from EM LYON, and worked as a finance consultant at VEOLIA, then as a Risk Manager at DELOITTE, before co-founding GROUPE ZEPHYR in order to get involved in social entrepreneurship.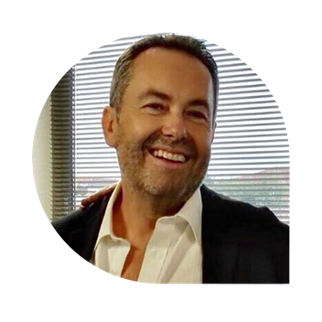 RÉMY BOURDIER, CHAIRMAN OF RESEAU ENTREPRENDRE AUVERGNE AND OF THE OVIANCE GROUP
Rémy Bourdier is a man of networks and a committed economic player. He is at the origin of the creation of the Oviance Group, of which he is president. Generous and hard-working, he is one of those decision-makers who combine the pleasure and duty of entrepreneurship. His vision is to bring the men and women who work with him to share a common business project, with the desire to ensure the development and sustainability of the group he leads.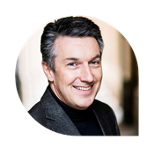 PIERRE BURGUN, CHAIRMAN OF THE PIERRE LANNIER GROUP
Pierre BURGUN is President of the Pierre Lannier Group, a French watch manufacturer based in Alsace. After graduating from CESEM Reims and ESB Reutlingen (Germany) in 1988, he temporarily joined the family business as part of a VSNE (Volontaire Service National Entreprise - currently VIE) and created a distribution subsidiary in New York. In order to gain experience outside the family business, he joined the leather goods manufacturer Goldpfeil in Offenbach (Germany). In 1992, he returned to Pierre Lannier as Sales and Export Director and became the company's General Manager in 2004. The Pierre Lannier brand is distributed in over 50 countries worldwide.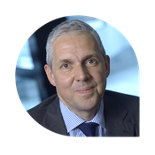 JEAN-ALBERT CHAFFARD, DIRECTOR OF CIC'S INTERNATIONAL ACTIVITIES
Jean-Albert Chaffard has been Director of International Activities for the CIC Group since April 2017. Until then, he was Commercial Director of CIC North West. Jean-Albert Chaffard has worked for CIC since 1990. In particular, he was head of the Corporate Market at CIC Lyonnaise de Banque before being in charge of the Corporate Market at the Commercial Department of the Crédit Mutuel Alliance Fédérale group.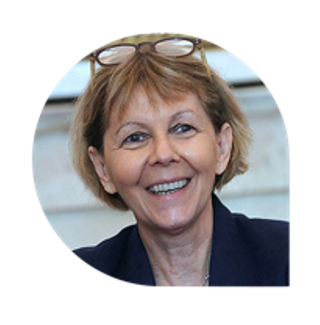 JOSIANE CHEVALIER, PREFECT OF THE GRAND EST AND BAS-RHIN
Josiane Chevalier is the first woman to be appointed prefect of the Grand Est and Bas-Rhin regions. Former prefect of the Corsica region, she was appointed in mid-January 2020. Josiane Chevalier has a post-graduate degree in social policy management and trained at the Regional Institute of Administration in Lyon. She has a good knowledge of the territories and an accomplished experience in territorial administration, both in the State and in local authorities. She is an Officer of the Legion of Honour, an Officer of the National Order of Merit, a Knight of the Order of Academic Palms and a Knight of Agricultural Merit.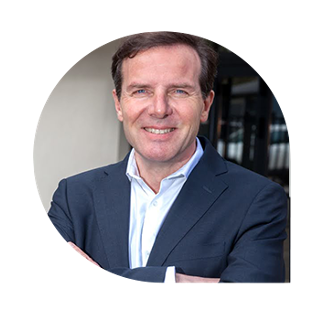 OLIVIER DE LA CHEVASNERIE, PRESIDENT OF RÉSEAU ENTREPRENDRE AND FOUNDER AND DIRECTOR OF SYGMATEL
Olivier de la Chevasnerie has been President of Réseau Entreprendre since 2018, and founder and director of Sygmatel, an ETI in the electricity sector. Committed for more than 10 years to the entrepreneurs of the Réseau Entreprendre community, he puts his ambition in the service of employment and his energy to pursue the development dynamics of Réseau Entreprendre's actions: increasing the number of laureates supported, strengthening the support for the development of VSEs, continuing the professionalization and growth of the 123 locations in 10 countries. Convinced that the company has an essential role to play in society and in the local economy, Olivier de la Chevasnerie has been involved with Réseau Entreprendre Atlantique since 2008.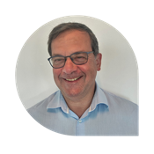 PHILIPPE CORNU, DIRECTOR OF THE PROFESSIONAL MARKET OF CRÉDIT AGRICOLE SA
After holding positions in the Regional Banks, such as Banking and Insurance Director, and Commercial Director.
Philippe Cornu moved to national responsibilities as Director of Purchasing and Coordination of the Centres of Excellence.
For the past four years, he has been Head of the Professional Market at Crédit Agricole SA, where he manages relations with national partners, Group subsidiaries and the Regional Banks.
His sensitivity to the human dimension of entrepreneurship has naturally led to his involvement with local associations that support entrepreneurs in good times and bad. It is in this context that he wanted to put his operational experience to good use with customers and elected officials in the Regional Banks in order to develop relations between Crédit Agricole and Réseau Entreprendre.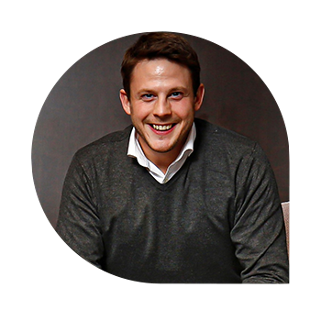 CLEMENT DEVEAUX, CO-FOUNDER AND MANAGING DIRECTOR OF VACOA
After 5 years in engineering consulting, Clément DEVEAUX founded VACOA with his childhood friend, Benoit LAINE, in 2018. VACOA is a winner of Réseau Entreprendre 92 - START in 2018 and Réseau Entreprendre 92 - AMBITION in 2020.
VACOA is an engineer specialized in the industrial environment and works on a contract basis with major players such as VEOLIA, SUEZ, NESTLE and AIR LIQUIDE.
With an approach based on expertise, VACOA stands out for its Academy system, which allows its teams to develop their skills to the highest level.
In November 2020, they founded GINKO, a consulting company specializing in DIGITAL with the same approach of expertise, technicality and training in a related environment.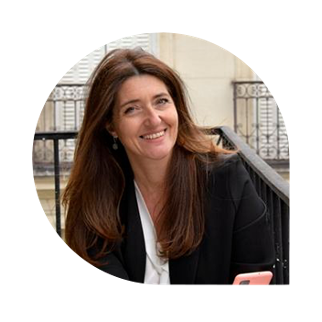 RAPHAËLLE DUCHEMIN, JOURNALIST
Raphaëlle Duchemin is a French journalist born in Toulon. She started her career at Radio France, where she opened the local microphone in Toulon, before joining France Info in the political department, then as a morning show presenter. She joined RMC in 2015 as morning editor, and became Jean-Jacques Bourdin's joker on RMC and BFMTV, and morning presenter. She then joined the Europe 1 morning show and hosted the program "La France qui bouge" with the ambition of showing another side of the news and highlighting those who work in the shadows to create the society of tomorrow.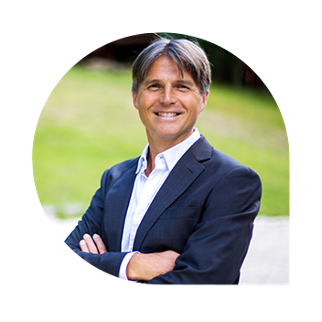 CHARLES-EDOUARD GIRARD, CO-FOUNDER OF HOMEEXCHANGE
Charles-Edouard Girard, co-founder of HomeExchange, graduated in engineering from Centrale Paris. After starting his career in a consulting firm, he embarked on an entrepreneurial adventure by creating two e-commerce companies. He then co-founded, with Emmanuel Arnaud, GuesttoGuest, whose growth he accelerated through an external acquisition strategy. In 2017, they managed the acquisition of the American competitor HomeExchange. In 2018, GuesttoGuest and HomeExchange merged and took the name of the latter to represent today more than 70% of market share.
Based in Paris, Charles-Edouard is a father of three and an avid home exchanger. He won the 2018 "Groupama Créateur de Confiance" award for HomeExchange.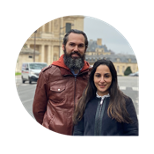 NICOLAS HURTIGER, CO-FOUNDER OF ZEPHYR GROUP
Nicolas HURTIGER is Co-Founder of GROUPE ZEPHYR. He is a graduate of ESSEC, and founded SENIOR COMPAGNIE in 2007, specializing in non-medical home help, then co-founded GROUPE ZEPHYR, committed to the management of loss of autonomy through its 4 brands: SENIOR COMPAGNIE, SYNERGIEMED (health service provider), LIBELIA (transport of people with reduced mobility) and FREEDOM (home comfort services).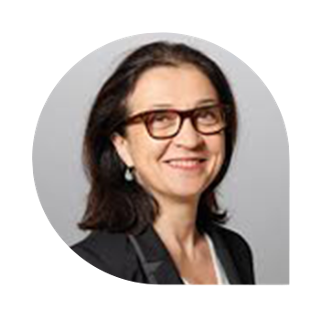 ISABELLE JOUIN, GENERAL DELEGATE PLANET'RSE
Isabelle Jouin is a graduate of the European Business School Paris and MINES Paris Tech. She is the General Delegate of the Planet'RSE association (Evaluation of companies on the Societal Responsibility of companies and organizations). A hockey fan, she is a member of the Women's Hockey Embassy since 2018.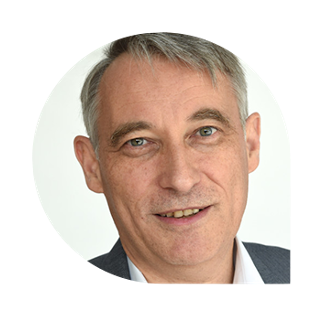 CHRISTOPHE KIEFFER, REGIONAL DIRECTOR FOR ALSACE LORRAINE AT AG2R LA MONDIALE
Christophe Kieffer began his career in 1989 as a teacher-researcher at the Strasbourg Institute of Political Studies. From 1998, he held various positions in the public sector and local authorities. He was appointed Director of the Alsace Economic, Social and Environmental Council in 2006 before becoming Chief of Staff to the President of the Alsace Regional Council in 2009, and then to the President of the Grand Est Region in 2016. He joined AG2R La MONDIALE in 2018 as head of a mission to coordinate the Group's territorial partnerships.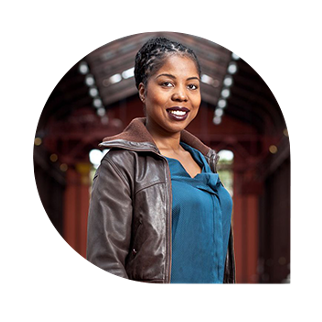 LAURENCE LASCARY, FOUNDER AND PRODUCER OF THE COMPANY DE L'AUTRE CÔTÉ DU PÉRIPH
Laurence Lascary grew up in Seine-Saint-Denis, in Bobigny. After her Master's degree in management sciences, she decided to make her passion for cinema her profession. She set up her own audiovisual production company in 2008, De l'autre côté du périph' (DACP, a reference to a documentary by Bertrand Tavernier). DACP produces short films, documentaries and feature films that are artistically innovative and represent French society as it is, i.e. plural on the human and cultural levels.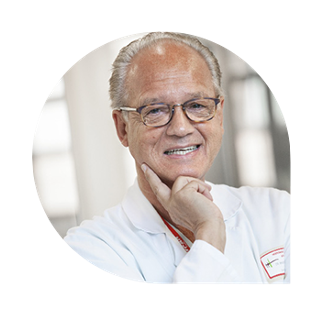 JACQUES MARESCAUX, PROFESSOR OF SURGERY AND FOUNDING PRESIDENT OF IRCAD
Jacques Marescaux is a Professor of Surgery, Member of the National Academy of Surgery and the National Academy of Medicine, and Founding President of the IRCAD. Born in 1992, his non-profit institute attracts experts from all over the world. A world leader in non-invasive surgery with 10 centers worldwide, the IRCAD relies on a network of 800 international specialists who come to teach the latest surgical methods.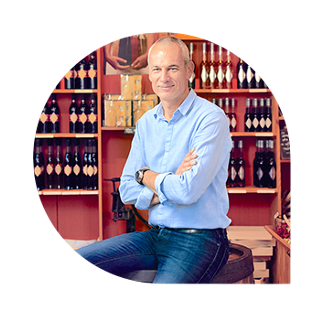 XAVIER MASSOU, PRESIDENT OF RÉSEAU ENTREPRENDRE ADOUR AND FOUNDER OF PETITS FRUITS
Xavier Massou is President of Réseau Entreprendre Adour and founder of Les Petits Fruits, a company based in Campan which produces a range of aperitif drinks and liqueurs and whose team is made up of inhabitants of the Lesponne valley, often twice as active. In June 2020, he took over the vice-presidency of the Communauté de communes du Nord Est Béarn. When he feels the need to cut, Xavier Massou puts on his trainer's or marathon runner's trainers.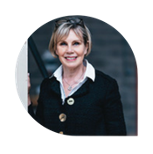 MARIE-ROSE MOULIN, DIRECTOR OF THE CIC EAST CORPORATE MARKET
Marie-Rose Moulin, a graduate of the Ecole Normale Supérieure de Cachan, has been director of the corporate market at CIC Est since June 2018. After a career in academia and in an Anglo-Saxon law firm, she joined the CIC group in 1991. She has held positions such as marketing director, regional director and sales director.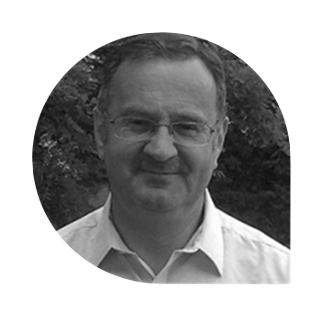 MICHEL NICOLAS, PRESIDENT OF APIA
APIA is a non-profit association, based in Paris, in the regions and in Switzerland, created in 2004 by managers who are convinced, through their experiences, that open corporate governance contributes to the company's performance and durability. Its mission is to promote and professionalize the function of Independent Director in SMEs, SMIs and associations through collective actions and work, while ensuring that the social interest of the company is respected. APIA publishes books on its specific fields of intervention with internal and external experts, provides its members with self-training rich in experience and disseminates search mandates for Independent Directors. A native of Auvergne, Michel Nicolas joined APIA in 2008. He is also at the head of the family-owned Transports Nicolas group, which in 23 years has become one of the leaders in the logistics business in France and abroad.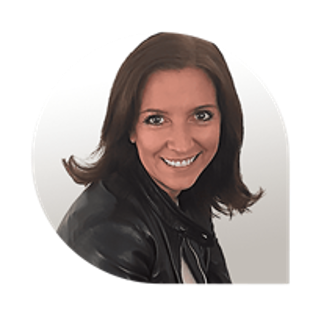 ISABELLE PATRIER, TOTALENERGIES
At TotalEnergies, Isabelle Patrier heads the French Relations and Regional Development Department, which for 40 years has been supporting French companies that are starting up, expanding or exporting, with the aim of creating or maintaining sustainable jobs. In 2021, TotalEnergies has made a major strategic shift towards clean energy. To meet development needs, the world needs energy that is more environmentally friendly locally and less impactful overall on the climate.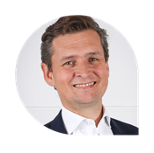 THIBAUT DE ROUX, CHAIRMAN GENERIS CAPITAL PARTNERS
Born into a family of entrepreneurs in the south of France, Thibaut began his career at AXA Investment Managers.
He then joined Euris, the holding company of the Rallye group, in charge of monitoring investments in unlisted companies in the United States. In 2003, he became CFO and then Managing Director of Viventures Partners SA, an innovation capital management company with €500m under management, based in Paris, San Francisco and Singapore. Thibaut was a director of the San Francisco office for 3 years.
He created Generis Capital Partners in 2008 and launched the first Venture Loan funds in France. In 2012, he created the first private equity funds from the social economy, in partnership with Réseau Entreprendre. Since the creation of these funds, 34 winners or members of Réseau Entreprendre have been financed by Generis Capital, for a total of €78.7m.
In 24 years, Thibaut has participated in more than 250 investments in SMEs in Europe, the US and Asia.
Thibaut is a regular contributor to Réseau Entreprendre to share his experience as an entrepreneur and investor and to give advice to Réseau Entreprendre entrepreneurs on fundraising, governance and shareholder relations.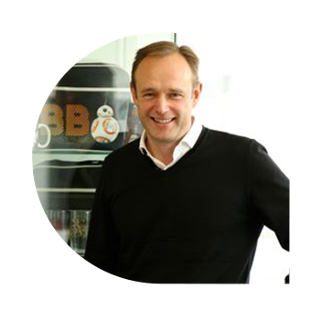 XAVIER SARTORIS, PRESIDENT OF RÉSEAU ENTREPRENDRE NORMANDIE SEINE ET EURE AND OF ABYSSE CORP
Xavier Sartoris created his first company at the age of 22 when he was still a student. Today, he is the president of Abysse Corp, specializing in derivative products. Manga, movies, TV series, comics, video games, toys, playing cards or to select, Abysse Corp is the European leader in derivative products. A dynamic company that cultivates its difference and advocates originality.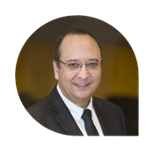 LUC SOLER, PRESIDENT VISIBLE PATIENT
Luc Soler is the president of Visible Patient since 2017, a startup created in 2013 of which he is one of the co-founders with IRCAD. From 1999 to 2019 he was the scientific director of the Institute for Research against Cancers of the Digestive System in Strasbourg (IRCAD). He is also an associate professor at the digestive and endocrine surgery team of the University Hospitals of Strasbourg since 2000. Since December 2019, he is also a member of the National Academy of Surgery. His areas of expertise are medical image processing, 3D modeling, virtual and augmented reality, surgical robotics and artificial intelligence applied to the medical field. He has won numerous national and international awards including the 2018 Innovation Award from the French Surgical Association, the 2018 EY Entrepreneur of the Year Award in the Disruptive Strategy category, the 2019 CES Francophone Village Smart Santé Award and the 2019 Marius Lavet Award.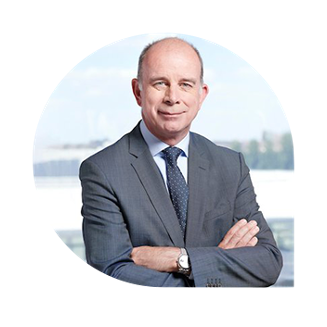 ALAIN ROUMILHAC, CHAIRMAN OF MANPOWERGROUP FRANCE
Alain Roumilhac, born in 1961, is a graduate of ENSAM (École Nationale Supérieure d'Arts et Métiers).
He began his career at IBM France in 1984, where he held sales and management positions. He joined IBM Global Services in 1995 and in September 1999 became Vice President of the Infrastructure Services and Maintenance Division for Western Europe. In 2005, he was appointed Vice President of IBM Global Services France.
In 2006, he joined the Management Board of Osiatis as Managing Director in charge of business development and engineering activities. In 2008, he was promoted to Executive General Manager of Osiatis; in 2010 he created CLEMADEL Conseil, a strategy consulting firm.
In April 2011, Alain Roumilhac joined the Manpower Group as Managing Director in charge of the development, in France and Southern Europe, of the Experis and ManpowerGroup Solutions brands.
In November 2012, he was appointed President of ManpowerGroup France and undertook the transformation of ManpowerGroup into a Group made up of HR experts with the mission of supporting its clients in their HR and Digital challenges.
In December 2020, he was elected Chairman of the Fondation Agir Contre l'Exclusion (FACE).
Alain Roumilhac is also a Member of the Executive Committee of GPS (Groupement des Professions de Services), and of the Board of Directors of Prism'emploi (Professional Federation of Employment Agencies).